The Perfect Edge™ Guarantee
Knife Sharpening makes every knife perfect every time. Whether yourknife is forged, serrated, Japanese single bevel, carbon steel,laminated, Damascus, or the only knife of its kind in the world… we willflawlessly repair and sharpen it for you.


DROP OFF BEFORE MONDAY... READY FOR PICK UP 3 PM TUESDAY!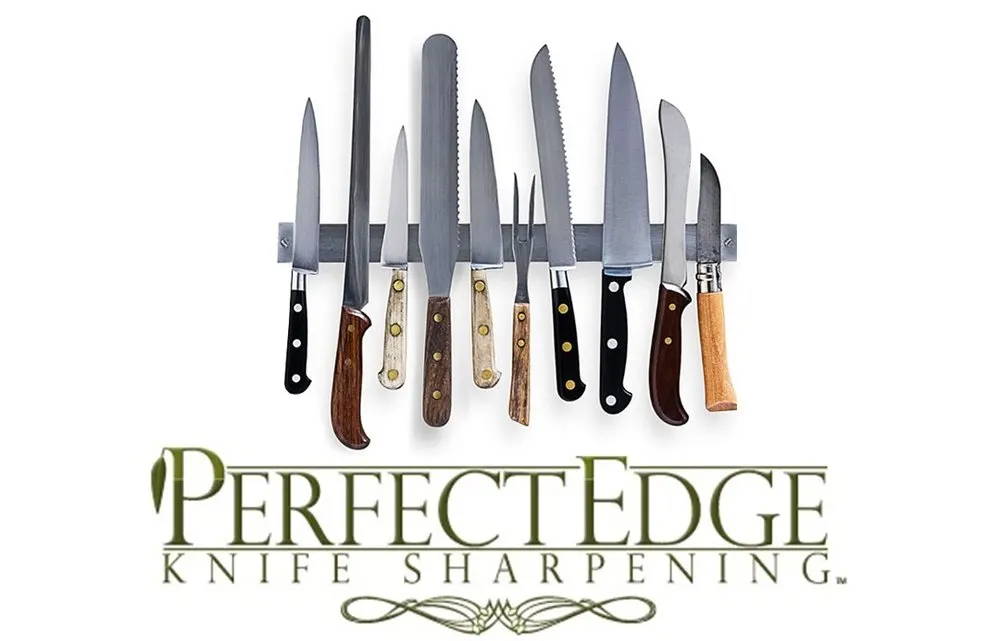 - Restore & Repair before sharpening
- Long strong fine polished cutting edge
- Burr-free cutting edge
- New teeth on your serrated knives
- Never a reverse bow
- A PERFECT flat tapered cutting edge
- A PERFECT bow
- A PERFECT shaped bolster
- A PERFECT tip
- Strict adherence to service schedules
- Dedicated to Consistency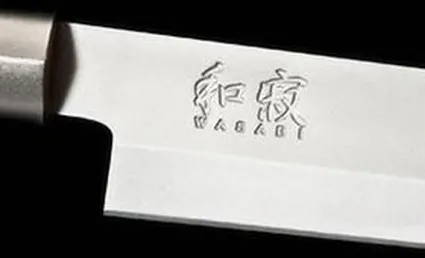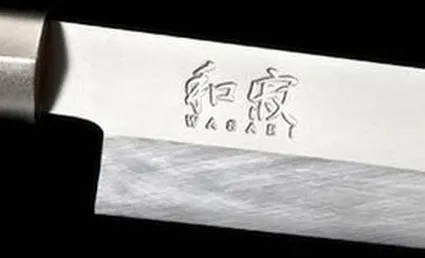 This knife was bevelled incorrectly. For proper fish and sashimipreparation a Yanagiba needs to have a single, extremely thin bevel.Master chefs recognize that this is a high skill knife. Because of ourability to properly shape and sharpen this type of knife, we've earnedthe trust and recommendations of Japanese knife manufacturers.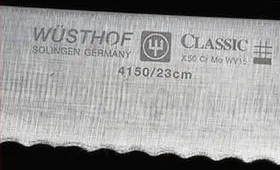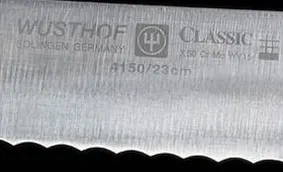 Over time the points of the serrated edges dull and round.​After re-serrating, Perfect Edge Sharpening restores serrated knives so that the tips of the serrations as well as the scallops are sharp and effective for slicing.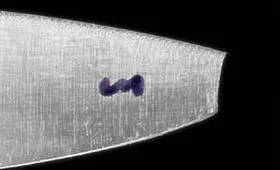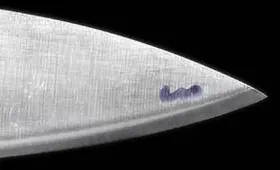 The broken tip on this knife was broken when cutting through a block of chocolate.​Perfect Edge Sharpening fixed this knife by reshaping the spine and the edge, restoring a tip to the knife.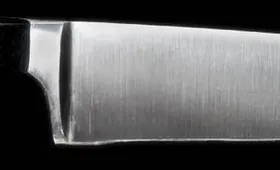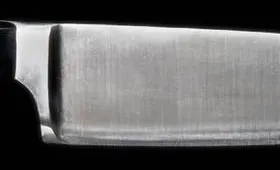 This knife was sharpened in a pull-through sharpener. As a result, the knife's geometry was altered, giving it an improper curve. Perfect Edge Sharpening fixed this heavy, forged knife restoring the curve and the bolster to their correct shape.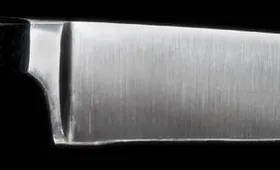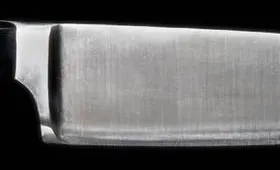 This steak knife was re-serrated by Perfect Edge Sharpening.​In the 'Before' photo, you can see that the serrations are dull and worn down. After being re-serrated, the points of the serrations are sharp and well-defined again.