Family owned and operated since 1937, Surfas has served architects, chefs, food and beverage professionals, small restaurateurs, large chain restaurateurs, pastry chefs and bakeries, hot dog stands and ice cream shops by fulfilling their food service needs for over 80 years.With a reputation for unsurpassed excellence, Surfas is the premier source for quality in commercial kitchen design and installation. Generations of satisfied customers have relied on their standards of function and beauty in commercial food preparation. A Surfas commercial kitchen is a sign of a quality installation that will last many, many years.The new Los Angeles warehouse sales/showroom at 3225 W. Washington Boulevard is stocked with thousands of items for serious food enthusiasts and professional chefs. All of the elements that created the legendary store are intact in this new home. Considered to be the ultimate source for fine imported and domestic food products, ingredients and culinary items, Surfas is "Paradise Found" for home based and professional chefs.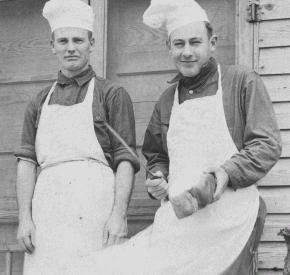 Beginning in an abandoned Los Angeles garage in 1937 Surfas prospered by supplying equipment to the growing food service industry demands. In 1947 the business moved to a showroom on West Jefferson Boulevard in Los Angeles, CA. Les Surfas, with a Master's Degree in Business, brought new ideas and techniques to the company and the modest sized company became a premier commercial kitchen design and installation house. In 1989 the company moved to a new, larger location in Culver City. The new location would allow them to add gourmet products, cheeses, and specialty food ingredients to its selection of commercial culinary equipment, cookware, cutlery, tools, china, glass ware, bake ware. In the mid 1990s, responding to overwhelming customer demand, Surfas opened its doors to the public giving shoppers access to a stunning inventory of over 18,000 items and an impressive selection of fine imported and domestic foods and ingredients which included an extensive selection of commercial quality kitchen necessities. Local culinary professionals spent hours at the friendly store, shopping and sharing ideas about food and industry trends. They began referring to the store as a Chef's Paradise, a name that has stuck. Surfas opened their own café in 2006 serving breakfast, lunch, house made pastries and beverages to hungry shoppers. In its opening year the Café was selected by Zagat as one of the Top 10 New Restaurants in Los Angeles. Connected to the Surfas store, this concept operation has won a loyal following of food lovers, many who drive long distances to spend a day shopping and eating at Surfas.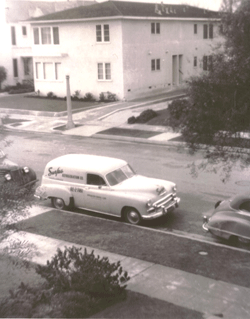 Always innovative in meeting their customer needs, Surfas located their Test Kitchen in the large showroom and outfitted it with the latest in food equipment. This area provides a venue for chefs to test new menu ideas, teach classes and hold cooking demonstrations. Chefs, individuals and companies often use the Surfas Test Kitchen to stage meetings, celebrations, book signings, private parties and many production companies film there regularly.The experience of Surfas is as unique and changeable as the culinary world. This is a vibrant, enthusiastic, dedicated company that has redefined a specialized business and brought it into the mainstream for all who want to experience culinary excellence.Check our website and facebook for progress and further information. If you wish to be included in emails that will provide updates, please contact us at customerservice@surfasonline.com.