Valrhona 80% Guanaja Ice Cream Recipe
1280g Whole Milk

12g Whipping Cream 35% fat
88g Sugar
100g Atomized Glucose
80g Inverted Sugar
360g P125 Couer de Guanaja Feves
•Weigh out all of the ingredients and mix the ice-cream stabilizer with around 1Tbsp of the sugar. Pour the milk into a saucepan and heat.

•At 25°C/ 77°F, add the skim milk powder
•At 30°C/ 86°F, add the sugars and glucose

•At 40°C / 104°F. add the fats (cream).
•At 45°C / 113°F, finish with the stabilizer/ sugar mixture.
•Pour a little of the hot liquid onto the partially melted P125 Coeur de Guanaja and stir in the center until glossy and elastic. Continue gradually adding the liquid.
•Blend.
•Pasteurize at 85°C / 185°F for two minutes and then chill rapidly to 4°C / 39.2°F.
•Stir the mixture if possible to break down a maximum of fat.
•Leave to rest for a minimum of 12 hours.
•Blend and churn at between -6°C / 21.2°F and -10°C / 14°F.
•Store in the freezer at -18°C / -0.4°F.
An original recipe by L'École Valrhona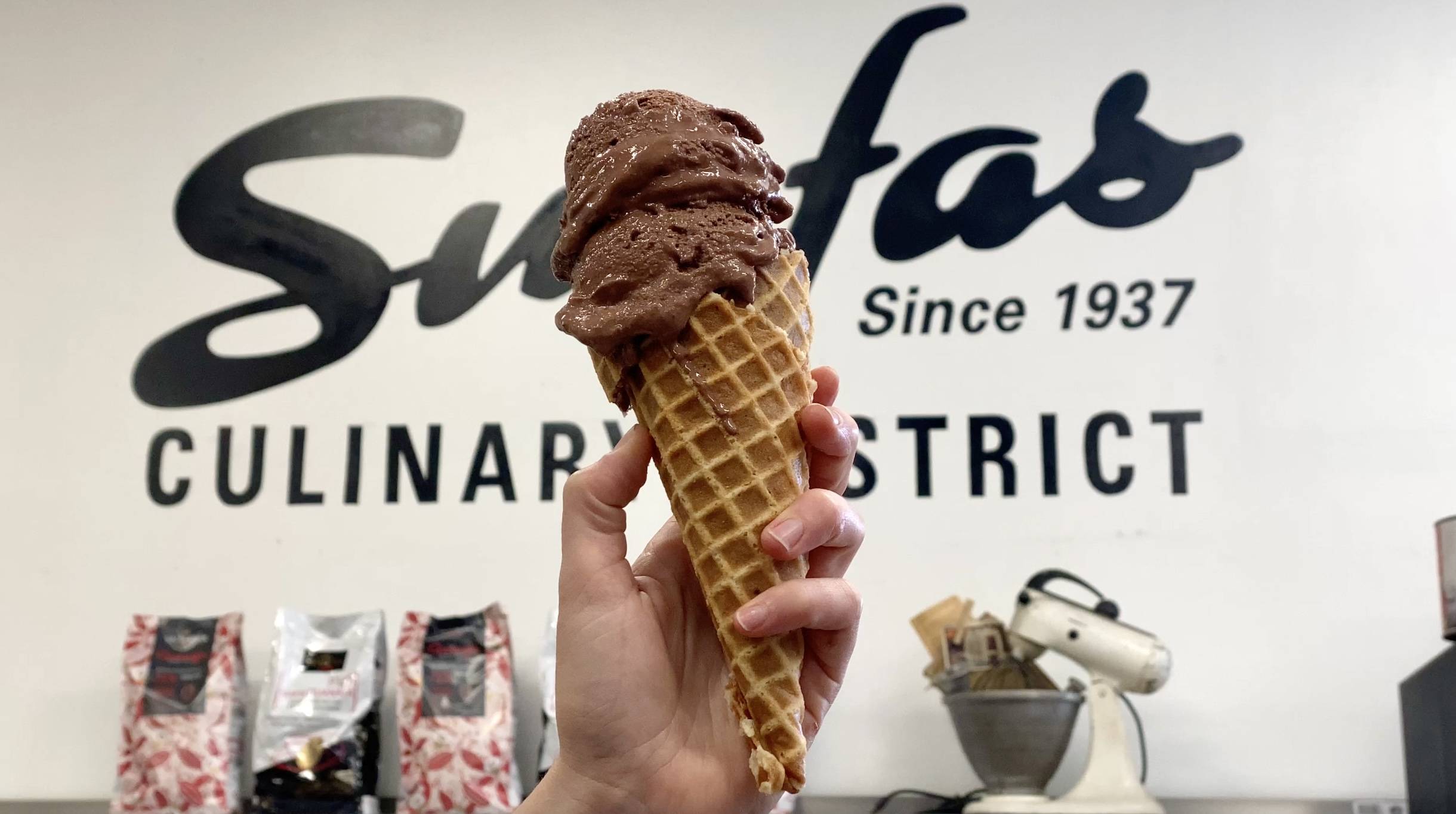 Photo by Shanna Scott and Adriana Hernandez