Surfas' Buttermilk Biscuit Recipe
Makes 24 biscuits

4 c White Lily Self Rising Flour
5oz Frozen Butter
1 ½ c Surfas Sweet Buttermilk Powder (prepared)


• Preheat oven to 475°F
• Prepare Surfas Sweet Buttermilk Powder by mixing 3oz of powder with 1 ½ cups of water.

• Cube frozen butter.

• Place flour in a large bowl. Using a pastry cutter, work butter into flour until the crumbs are the size of large peas.


• Add buttermilk, stir with fork just until flour is moistened.


• Turn dough onto lightly floured surface.


• Gently roll dough with floured rolling pin and laminate dough by folding it at least 4 times (the more folds the
flakier your biscuits!).


• Bake for 8 to 10 minutes or until golden brown.


• Remove from oven, brush tops with melted butter and enjoy!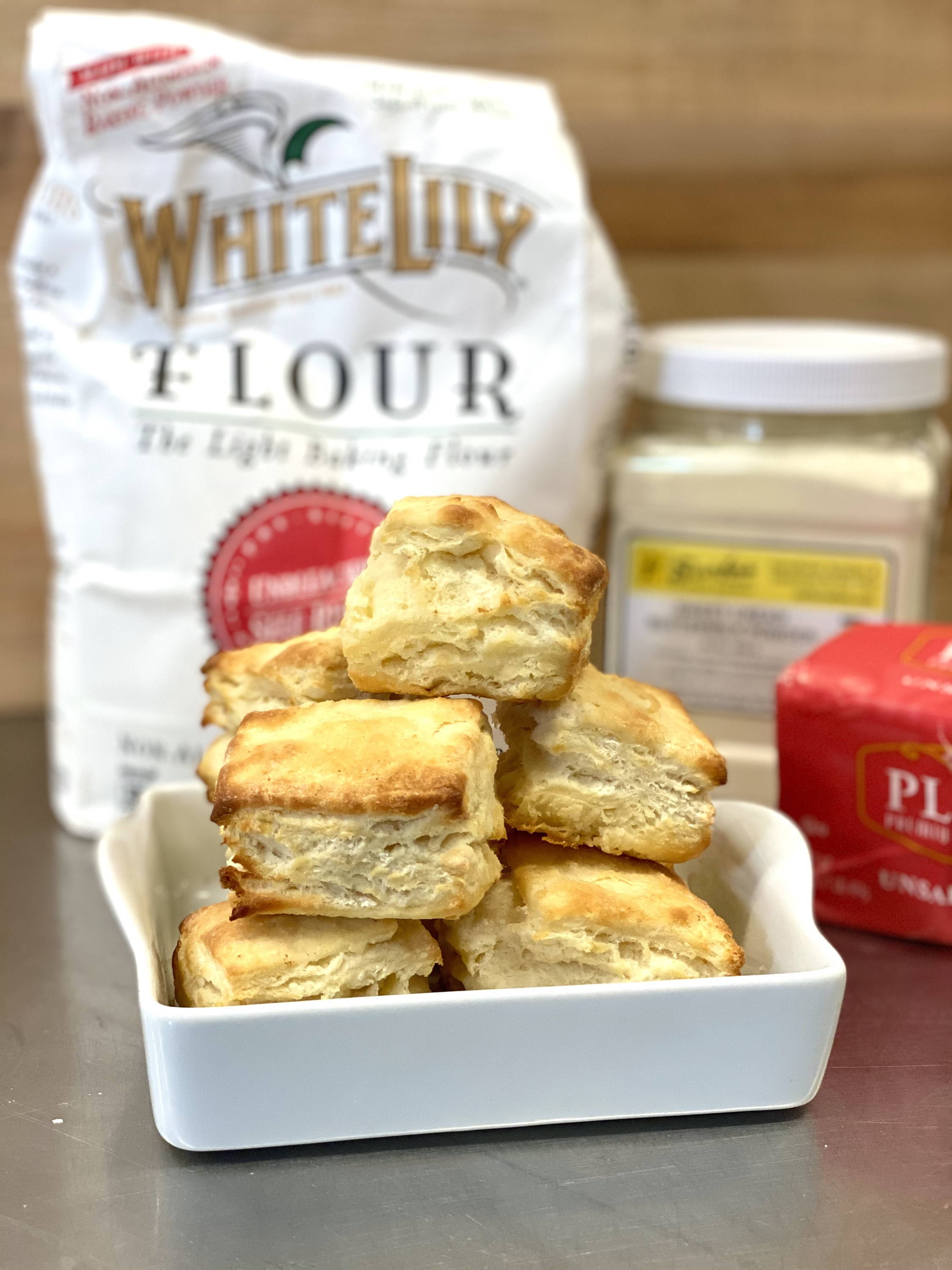 Recipe/Photos by Shanna Scott and Adriana Hernandez