Gluten- Free Pasta
Makes ~ 8 small nests of pasta
½tsp Kosher salt

2

large

whole eggs

3

large

egg yolks

plus enough

water to equal 185 grams
•Sift flour and salt together.
•Wisk eggs and egg yolks together, add enough water to equal 185 grams.
•Shape flour into a mound on a clean surface. Make a well in the middle and pour in egg mixture.
•Starting from the center out, using your hands carefully mix egg mixture into flour.
•Kneed dough until it becomes a stiff smooth ball.
•Depending on if the dough is too sticky or dry add more flour or water accordingly.
•Split dough in quarters, wrap and refrigerate for at least 30 minutes.
•Using the Kitchen Aid pasta attachment put one quarter of dough in at a time going starting at #1 (laminate and run through #1 at least 3 times) going down to #4 or #5 depending on how thin you want your pasta. Finish by running through the fettuccine cutter attachment.
•Cook fresh pasta in salted water for 4-8 minutes depending on how thick you made your pasta.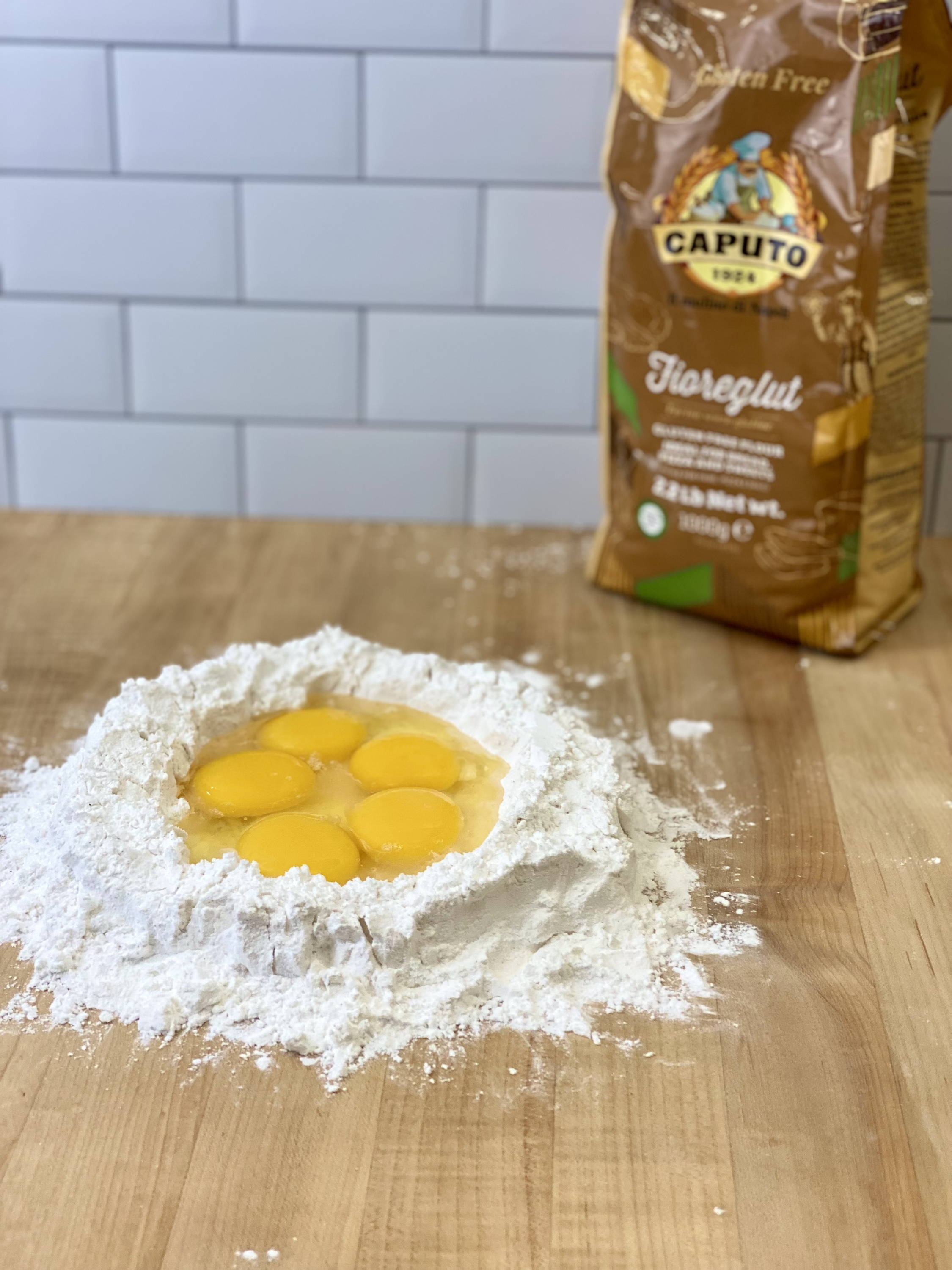 Photos by Shanna Scott and Adriana Hernandez