Fennel Pollen Shortbread Cookies
Makes 3 dozen cookies
2c (250g) All-Purpose Flour
1/2tsp (3g) Baking Powder
1/2tsp (3g) Kosher Salt
2/3c (130g) Sugar
1c (227g) Unsalted Cultured Butter
1 Egg Yolk

1/2tsp Fennel Pollen
For Rolling:
1/4tsp Fennel Pollen
1/4c (55g) Demerara Sugar
•In a large bowl sift flour, baking powder and salt together and set aside.
•With an electric mixer cream room temperature butter and sugar until lightened in color and fluffy.
•Add 1/2tsp fennel pollen and egg yolk and mix until fully incorporated.
•On low speed add dry ingredients until combined.

•Divide dough into two and shape into 1-1/2inch logs.

•Mix demerara sugar and remaining fennel pollen in a bowl and pour onto a lined sheet pan.
•Roll logs in sugar mixture until fully covered, wrap in cling film and refrigerate for at least 1hr.

•Preheat oven to 325° and line two half- sheet pans with parchment paper.

•Cut each log into 1/4in thick rounds and place cookies about 1 inch apart on sheet pan.

•Bake cookies until edges are golden brown about 15 - 18 min.

•Once cool, store in a sealed container at room temperature.

Recipe adapted from NYT Melissa Clark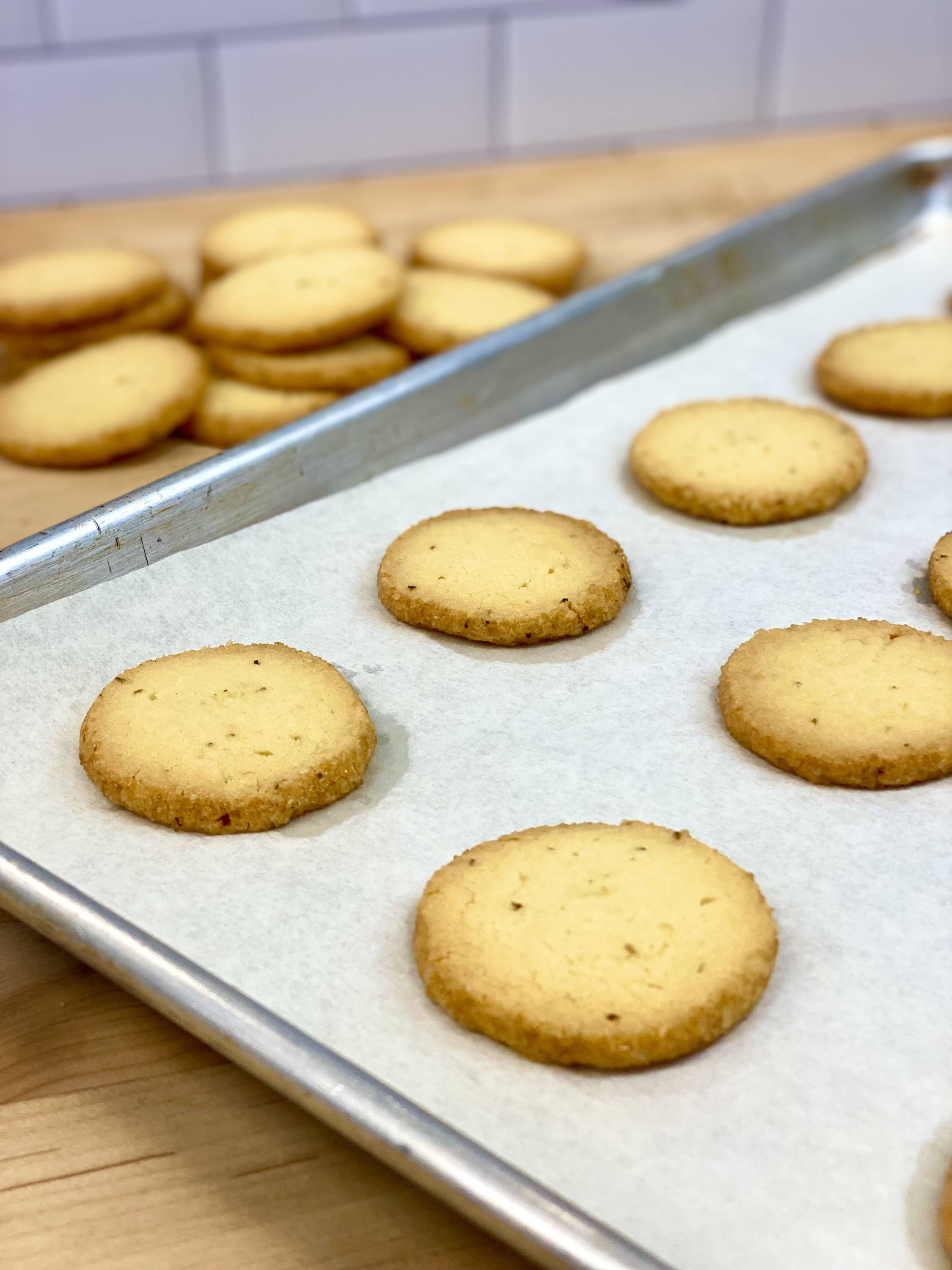 Recipe and photo by Shanna Scott